Porsche Log Book Services to Keep Maintenance Records
Car-owners generally don't like it when they have no information or track record about the past services of their luxury cars. They feel that it's the service station's duty to maintain the whole records so that they are reminded for car service from time to time. We, at Exalt'd Automotive, support the ideology and provide Porsche electronic log book services at a very nominal cost. We offer our customers a long range of 20,000 km and a 12 month guarantee on each service. That's what makes us special in the industry. You can rely on our experts as we've been providing car maintenance services for years and are also proud members of VACC, IAME, AAAA, Car Mechanica, Euro Mechanica, and Vic Roads.
Our mechanics are technically educated and well-qualified to deliver you excellent quality service and repairs. Our regular clients are well aware of our professionalism and recommend us to others thanks to our digital way of keeping service records. We've got a workshop equipped with advanced mechanical tools where dedicated engineers and car cleaners give rebirth to your Porsche.
Excellent Porsche Engine Reconditioning and Preventive Service
Are you looking for a general mechanic or a workshop where you can get Porsche engine rebuild services? Well, you are on the right track because Exalt'd Automotive is one of the highest recommended service stations for Porsche cars. You may be surprised to see the splendid workshop where skilled mechanical engineers inspect your vehicle to the great extent to find out even the minor issues. Our ultimate motive is to provide great quality assistance so that you can enjoy the drive without any disturbance. When engine components work for a long time without proper care and service, they start losing their position and control. That can be experienced while driving with attention. Moreover, our self-motivated car cleaners never leave a mark when they do deep cleaning.
Our engineers are highly-qualified to read symptoms and remove all issues to refine the engine condition. If you've faced symptoms like black smoke, anonymous sound, weaker acceleration, heating, and anything that feels like an issue with the engine, you can bring your Porsche to us without thinking much. Our professionals will let you know the current condition, issues, and recommendations at the best rates.
Qualified Engineers for Porsche Transmission Repair
Even though car manufacturers claim lifetime lubricants in automatic cars, the truth is that over time they necessarily wear. Fortunately, at Exalt'd Automotive, you get Porsche transmission rebuild services that are trusted by many of our Porsche owner clients. For your information, due to lack of lubricant, the most prominent parts like gears and clutch packs can be down eventually. The automatic breakout can put the lives of the passengers in danger.
When our full-time engine experts can assist you with all manual and automatic car transmission problems, Aside from that, they recommend having the transmission serviced before 60,000 km as a preventive measure after repair. You really don't need to worry about friction, gear grinding, clutch breakdown, and other gearbox-related problems when you visit our workstation. Our experienced workers are well trained to handle any serious problem with the engine or related faults. You'll be really amazed to find the outstanding results after services at our premises.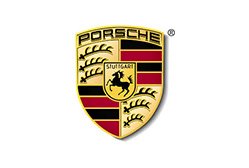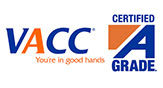 Completing a service to the manufacturer's specifications not only retains your vehicle's resale value, but it also keeps your vehicle's statutory new car warranty in check – meaning you are still covered should anything happen in the time you still have new car warranty.
Exalt'd Automotive is a VACC Accredited workshop, meaning that regardless of the vehicle's age – even if it is still in the New Car Warranty period, this warranty by the vehicle manufacturer will not be voided.
Speak to our expert mechanics without wasting time
Dial 03 9872 4459 if you want to speak with one of our expert mechanics. Otherwise, you can also raise an online enquiry with your concern in detail. Our reliable staff will surely get back to you in minimal time.