Range Rover Log Book Services that Designed to Discover More
We are not behind in any way in providing Range Rover electronic log book services. Exalt'd Automotive is a proud member of CarMechanica, EuroMechanica, VACC, IAME, AAAA, and VicRoads. When it comes to providing the best quality car care services, we offer a 12 months and 20,000 km guarantee to our customers. You will feel more satisfied and less cheated with this special service, whereas we feel confident enough in our job. We have a modern workshop which is fully equipped with the latest tools and instruments. Though logbook service is as important as engine restoration and cleaning, you can either request for both at the same time or separately as per your convenience.
Our qualified mechanics not only serve as logbook or engine care experts, but they can also help with other crucial parts of a vehicle such as air conditioning, battery, wheels, steering, and so on. We're one step ahead in maintaining records digitally as well as on paper. We can assist with anything depending on the requirements. We consider a logbook for each of the garage visitors as a preventive approach.
Unbelievable Range Rover Reconditioning and Engine Rebuild
If the engine of your Range Rover is giving you weird signals such as loss of components sound, extensive carbon, lack of power acceleration, heating, hard starting, you should understand that you need a Range Rover rebuild. Exalt'd Automotive provides the highest quality engine rebuilding services, where our highly skilled mechanics can bring the engine back to life. Whether it is engine internal faults or problems with suspension, brakes and other parts, we can manage it with ease. Our ultimate motto is to make your vehicle roadworthy again so you can drive your favourite Range Rover in your style and attitude.
When it comes to different types of engines, you don't have to be worried as our talented technicians are familiar with even the most complicated automobile engineering. Our self-motivated car cleaners deliver unbelievable results when you acquire them for deep cleaning. Clients, if they don't have enough time to bring the car on their own, can get the benefit of our free pick-up and drop-off service.
Most Trusted Range Rover Transmission Repair
According to many manufacturers, there is a lifetime lubricant available with all automatic cars, but at Exalt'd Automotive, we suggest getting a check up at every 60,000 km, as there can be major issues that may be seen if the car has not been serviced on time. If lubricant loses its lube, then it will start losing control over joint parts, which can lead to gearbox damage, clutch system breakdown, and other major problems. One can't put his or other's life in jeopardy, so it is advised to be cautious and get a timely check up and Range Rover transmission rebuild.
We offer transmission services for manual as well as automatic cars; additionally, for continuously variable, semi-automatic, and dual clutch transmission technology vehicles. A healthy transmission helps the vehicle perform optimally and provides information about the engine's condition. If you feel symptoms such as friction, gear grinding, or clutch system failure, you can visit our garage without thinking much. We are one of the most reliable transmission rebuild service providers in the business, so you can count on our knowledge.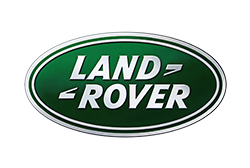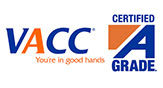 Completing a service to the manufacturer's specifications not only retains your vehicle's resale value, but it also keeps your vehicle's statutory new car warranty in check – meaning you are still covered should anything happen in the time you still have new car warranty.
Exalt'd Automotive is a VACC Accredited workshop, meaning that regardless of the vehicle's age – even if it is still in the New Car Warranty period, this warranty by the vehicle manufacturer will not be voided.
Consult for Affordable Log book Services
Experts at Exalt'd Automotive are available on 03 9872 4459, so one can call without hesitation. Moreover, you can submit an online enquiry where you can ask your questions in detail. We're always dedicated and happy to assist you.