ELECTRONIC LOGBOOK AND PAPER LOGBOOK SERVICE – BMW, AUDI, MERCEDES & PORSCHE CAR SERVICE
PREVENTION IS BETTER THAN TREATMENT – AND IT'S THE SAME WITH YOUR VEHICLE
Are you looking for a general mechanic who can provide servicing and repairs for cars of all makes and models? At Exalt'd Automotive, we believe that preventative maintenance can prevent issues from arising in the first place. We aim to keep your vehicle in optimal condition so that costly repairs and more extensive maintenance aren't required to patch up your vehicle. Whether you need a BMW car service, Audi car service, Mercedes car service or Porsche car service, we can get the job done. We can also assist with electronic logbook servicing.
ELECTRONIC LOGBOOK SERVICE
Exalt'd Automotive can provide an electronic logbook service in Melbourne to ensure you have a digital record of all services carried out. We write detailed electronic logbook entries that convey what's been done, along with the date that the service has taken place.
Our mechanics can assist with the following:
BMW electronic logbook entry
Mercedes electronic logbook entry
Audi electronic logbook entry
VW electronic logbook entry
Skoda electronic logbook entry
Porsche electronic logbook entry
Volvo electronic logbook entry
Land Rover electronic logbook entry
Range Rover electronic logbook entry
Jaguar electronic logbook entry
SKILLED MECHANICS & TECHNICIANS
Our skilled technicians and mechanics operate from a fully equipped workshop where we can work on engines, suspension, brakes and other components. No matter how big or small, or whether we're carrying out an Audi car service or a Porsche car service, every job we carry out includes a full safety inspection of your vehicle. From there, we'll go over with you all the safety and service concerns that we've identified and what will be involved in fixing them. This approach helps keep your vehicle safe, reliable, and in most cases roadworthy.
For instance, if your vehicle has brakes or tyres that need repairs, but there are also other issues contributing to the problem such as bushes and shock absorbers, we'll put it straight to you and discuss with you every aspect that needs addressing. Our goal is to help you understand the benefits of each repair we carry out so you're fully informed and empowered to make the best decision. We'll also work within your budget to prioritise the needs of your vehicle.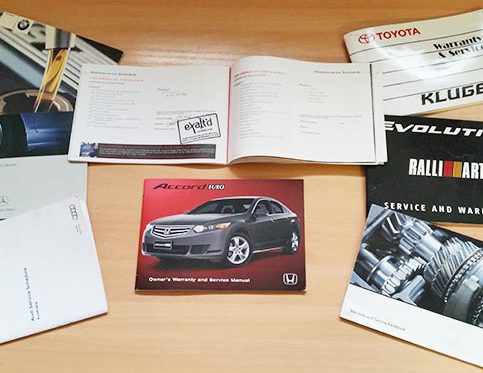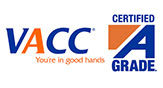 Completing a service to the manufacturer's specifications not only retains your vehicle's resale value, but it also keeps your vehicle's statutory new car warranty in check – meaning you are still covered should anything happen in the time you still have new car warranty.
Exalt'd Automotive is a VACC Accredited workshop, meaning that regardless of the vehicle's age – even if it is still in the New Car Warranty period, this warranty by the vehicle manufacturer will not be voided.
SPEAK TO OUR MECHANICS TODAY
If you're looking for a professional mechanic who can provide an excellent Audi, Mercedes, Porsche or BMW service near Ringwood, there's no better choice than Exalt'd Automotive. Check out our contact page for more details about how you can get in touch with our team.