Unmatched Aston Martin Log Book Services
Car-owners who believe in periodic maintenance often consider Aston Martin Electronic Log Book services. We appreciate their preference and provide one-step-ahead digital as well as paper log book aka record-keeping services. At Exalt'd Automotive, we never disappoint anyone and try to deliver the best quality service. We always strive to have the reconditioned vehicle delivered as soon as possible. You can believe in our excellence and experience as we're an established luxury car service station in the region.
We recommend all car owners be cautious and adopt a preventive approach, as there is no sense in wrecking your car and wasting money. Customers get 12 months and a 20,000 km guarantee when they get their car serviced from our garage. Moreover, you'll be stunned to see the advanced diagnostic and repair tools at our workshop, as we also offer assistance for steering, wheels, AC, battery, suspension, and other crucial parts.
Consult Qualified Mechanics for Aston Martin transmission repair
Looking for Aston Martin ZF Transmission repair? Well, you don't need to go further as we're one of the leading transmission service providers in the area. Our workforce is working every minute with dedication and full attention, providing the best possible service and repair for all luxury cars. At Exalt'd Automotive, we've got a fully equipped workshop and well-qualified mechanics to serve you to the fullest potential. When it comes to the transmission system, it can go wrong if you run your car for a hundred thousand kilometres without proper maintenance. With time, the lubricant may lose control of parts such as pumps, turbines, planetary gears, clutch components, revolving shafts, and others.
However, the service executives at our premises are always ready to take on the challenges. We never step back when you demand to resolve your Aston Martin dual clutch transmission problems. Without limiting ourselves to a few models, we believe in operating every popular or non-popular model. As we understand, there is durability to every machine in this world. We suggest our clients not believe false claims by the manufacturers. We recommend getting a regular transmission system checkup to keep your car fresh and stay away from unnecessary expenses. Whenever you feel symptoms like tightness in gears, lost clutch, or sudden unexpected noise from beneath the vehicle, you are advised to bring the vehicle directly to our workshop.
If you are a conscious car owner, you should hand over your beloved car to the servicemen at Exalt'd Automotive for a full check-up at a fixed time interval. When you come to us for Aston Martin DCT transmission repair, we never refuse to address your problem. We can't ignore the diverse nature of transmission problems because we exist to get the broken down car back on the road. Our team of expert engineers are qualified for Aston Martin transmission rebuild. Your car may be an automatic, constantly variable, semi-automatic, or have a DCT system. Our skilled mechanics can help you with all types of transmission technologies. If you're unable to bring your blown car, then no need to worry. You can inform our executives to pick up the vehicle from your location.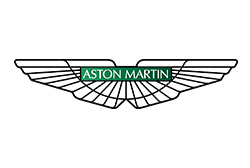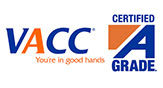 Completing a service to the manufacturer's specifications not only retains your vehicle's resale value, but it also keeps your vehicle's statutory new car warranty in check – meaning you are still covered should anything happen in the time you still have new car warranty.
Exalt'd Automotive is a VACC Accredited workshop, meaning that regardless of the vehicle's age – even if it is still in the New Car Warranty period, this warranty by the vehicle manufacturer will not be voided.
Consult Qualified Automotive Engineers for Transmission or Engine Reconditioning
Don't be panicked and call the masters as they can assist you with ease. Dial 03 9872 4459 to discuss your concerns with one of our skilled and experienced worker You can either submit an online enquiry for a detailed description.