Hire our Digital Skoda Log book Services to Stay Stress-free
Exalt'd Automotive understands your affection for your Skoda and your aversion to compromising on servicing quality. You won't have to worry about missing servicing and repair components if they're needed. When you spend a lot of money on a Skoda, you would never wish to hear weird sounds. All you need is Skoda Electronic Log Book Services to ensure that your vehicle is serviced on a regular or conditional basis. In our contemporary workshop, which is stocked with the most up-to-date tools and equipment, we provide advanced maintenance.
We give a 12-month, 20,000-kilometer guarantee to all clients since our professional mechanics leave no question unanswered in their quest for improvements. You may give over your vehicle at your convenience with our free collection and drop-off service. We are members of VACC, IAME, AAAA, CarMechanica, Euro Mechanica, and VicRoads, in addition to being a licensed service centre. Therefore, whenever your automobile is serviced at our garage, we write digital entries in the log book, allowing us to keep track of service history. You'll get high-quality, meticulous servicing and repair from the most knowledgeable experts here.
Try Most Advanced Skoda Transmission Repair Services
Though we provide ZF transmission repair, did you know that a ZF transmission's lifespan without maintenance is roughly a hundred thousand miles, but with correct maintenance, it may last up to three times longer? According to the specialists at Exalt'd Automotive, the fluid in the automatic should be replaced after thirty thousand miles of use, and the fluid in the manual should be changed before sixty thousand miles of use.
When the user fails to maintain the gearbox properly, Skoda dual clutch transmission difficulties begin to occur. The lubricant loses control over the associated mounted equipment as it wears. Friction, jammed gears, clutch system failing, and other issues arise as consequences of this. When our expert technicians inspect the transmission, they pay close attention to its condition.
The twin clutch system is the most reliable and efficient gearbox, lasting up to ten years under even the most severe conditions. After a certain amount of time, the automobile owner must replace it with a new one, which might be costly. Our skilled automotive experts at Exalt'd Automotive recommend repairing Skoda Dual Clutch Transmission Problems before it's too late. Regular gearbox inspections are recommended to keep the automobile safe from unwanted damage.
Prolonged running without appropriate maintenance not only degrades the performance of your Skoda, but it also puts you at risk for costly Skoda DCT transmission repair. Our highly skilled experts can also help you with the vehicle's fitness and necessary treatment.
We provide Skoda transmission rebuild services for all types of transmission systems, including automatic, continuously variable, semi-automatic, and dual clutch. Our mechanics are capable of determining the condition of your Skoda vehicle's powertrain. According to their extensive knowledge, the engine and gearbox play equal roles in the whole system's power and functionality.
If you notice anything unusual in your automobile while driving, such as the clutch disengaging or gears being stuck in between, you should contact our specialist's right once. We gave it all we had to discover out what was wrong with the transmission and keep it functioning properly.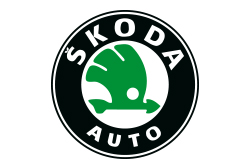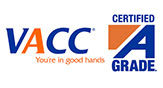 Completing a service to the manufacturer's specifications not only retains your vehicle's resale value, but it also keeps your vehicle's statutory new car warranty in check – meaning you are still covered should anything happen in the time you still have new car warranty.
Exalt'd Automotive is a VACC Accredited workshop, meaning that regardless of the vehicle's age – even if it is still in the New Car Warranty period, this warranty by the vehicle manufacturer will not be voided.
Think Twin Clutch Service, Think Exalt'd Automotive
You won't have to go hither and thither aimlessly since our professional engineers at Exalt'd Automotive are ready to take on any challenge. Bring your Skoda in yourself, or phone us at 03 9872 4459 to take advantage of our complimentary pick-up and drop-off service.