Electronic & Paper Audi Log book Services to Maintain Record
At Exalt'd Automotive, we understand your love for your Audi, as you never want to compromise on the quality of the service. With this, you will also not consider missing service and repair parts if required. No one likes to listen to anxious noises when they spend a lot on buying an Audi. All you need is Audi Electronic Log Book Services so that your car gets periodic or conditional service. We offer advanced maintenance in our modern workshop, which is laced with the latest tools and equipment.
As our expert mechanics leave no stone unturned to make improvements, we offer 12 month and 20,000 km guarantee to all customers. Our free pickup and drop-off service allows you to hand over your car at your own location. We are not only a licenced service centre but also members of VACC, IAME, AAAA, CarMechanica, Euro Mechanica, and VicRoads. Therefore, we make digital entries in the log book whenever your car gets treated at our garage; thereby, we maintain service records. You get here excellent-quality detailed service and repair from the most experienced mechanics.
Why Wait? Try Advanced Audi Transmission Repair
Though we provide ZF transmission repair services, but do you know the lifespan of a ZF transmission without maintenance is around a hundred thousand miles, but when you pay attention towards proper maintenance, it can expand up to 3 times. According to the experts at Exalt'd Automotive, the fluid should be changed in the automatic after thirty thousand miles of running and in the manual before completing sixty thousand miles of running.
Audi dual clutch transmission problems start to appear when the user does not get the proper maintenance of the transmission. As the lubricant gets older, it loses control over the conjoined installed equipment. Due to this, you get to see problems like friction, stuck gears, sudden filing of the clutch system etc. The experienced mechanics at our garage pay deep attention to the transmission condition while checking.
The dual clutch system is the most solid and efficient transmission, which can last up to 10 years with even harsh driving. After a certain period, the car-owner needs to replace this with a new one, which can cost a lot. At Exalt'd Automotive, our expert automobile engineers suggest repair of Audi Dual Clutch Transmission Problems before it's too late. We suggest regular transmission checkups to keep the car safe from unwanted harm or damage. Excessive running without timely maintenance not only reduces the performance of your Audi but also can leave you with unexpected expensive Audi DCT transmission repairs. The well-qualified employees at our premises can assist you with the vehicle's condition and required treatment as well.
We offer Audi transmission rebuild services for all kinds of transmission systems, be it automatic, continuously variable, semi-automatic, or dual clutch transmission. The experts in our garage are talented enough to find out the transmission condition of your Audi vehicle. According to their vast experience, the power and functionality of the whole system depend equally on the engine and transmission. If you feel something strange in the car while driving, like the clutch freeing or gears getting stuck in between, then you should consult our experts immediately. We put in our all to figure out what was wrong with the transmission and do our best to keep it running smoothly.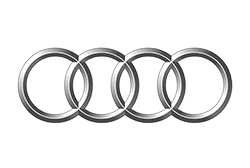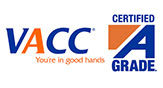 Completing a service to the manufacturer's specifications not only retains your vehicle's resale value, but it also keeps your vehicle's statutory new car warranty in check – meaning you are still covered should anything happen in the time you still have new car warranty.
Exalt'd Automotive is a VACC Accredited workshop, meaning that regardless of the vehicle's age – even if it is still in the New Car Warranty period, this warranty by the vehicle manufacturer will not be voided.
Think Dual Clutch Service, Think Exalt'd Automotive 
You don't need to rove here and there while our expert engineers are ready to face tough challenges. Bring your Audi on your own or call us on 03 9872 4459 to get the benefit of our free pick-up and drop-off service.