Meet with Magnificent Volvo Log Book Service Providers
Are you looking for a reliable Volvo Electronic Log Book service provider who can understand your demands and assist you with a price you can afford? At Exalt'd Automotive, you'll not be disappointed. We have vast experience of paper and paperless log book handling jobs. Not only for the complete car, but we also provide such services for particular parts such as engines, automation, electrical, battery, tyres, steering, air conditioning, and many other important ones. Apart from the free pick-up and drop-off facility, our qualified technicians show their great workmanship when you diagnose and treat your Volvo in our advanced workshop.
As we are proud members of VACC, IAME, AAAA, CarMechanica, and many other reputable communities and organisations, you can rely on our expertise and professionalism. We're leaders at maintaining service records. We suggest our customers grab our pocket-friendly log book facility as a preventive measure rather than after servicing. Our 12-month, 20,000-kilometer guarantee makes us a better choice for Volvo car service.
Superfine Volvo Engine Reconditioning and Re-establishing
Most of the engine experts adopt similar styles of finding issues, but at Exalt'd Automotive, the master technicians use a different approach. The Volvo engine rebuild process at our modern workshop is separate from other service stations. We've got specialists for diagnosing as well as treating the problem. When our well-trained mechanics and technicians operate your vehicle in our fully equipped workshop, your Volvo car will surely take a new birth. We believe in making the difference every time, with utmost focus and detailed attention. The workers don't leave any of the parts without checking whether they are engine, frame, suspension, brakes, and various other vital parts.
Whenever you feel extensive smoke, loss of acceleration, tight running, vibration, buzzing, or any other disturbance which interrupts the enjoyment of driving, you should look no further and come to us. No matter if you have an old vintage Volvo or a newly launched Volvo, we can help you with any model. Our garage is made to serve all types of luxury cars regardless of their technology. Our mechanics are experts on all types of roadsters, be it a manual or automatic.
Best Volvo Transmission Repair for Improved Performance
The mechanism of the engine system of any vehicle is based on the condition of the transmission system. Excessive running without service may cause damage due to a lack of lubricant. This can even lead to a sudden breakout of the gearbox and clutch packs. In this way, your loved one may witness a mishap. Fortunately, our Volvo transmission rebuild service can retain the newness and functionality to a great extent. Whenever you experience friction, gear grinding, or clutch system failure, you don't need to go anywhere else when we're providing one-step-ahead transmission services for all Volvo cars.
We can repair automatic, continuously variable, semi-automatic, and dual clutch transmissions as well. You can count on our dedicated automobile engineers as they've been working for years towards improving the power and functionality of your car. Not only this, we never miss to suggest our client to schedule checkups at every 60,000 km so that the possibility of an emergency can be reduced to almost nil.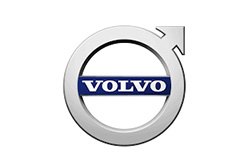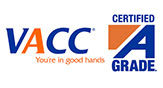 Completing a service to the manufacturer's specifications not only retains your vehicle's resale value, but it also keeps your vehicle's statutory new car warranty in check – meaning you are still covered should anything happen in the time you still have new car warranty.
Exalt'd Automotive is a VACC Accredited workshop, meaning that regardless of the vehicle's age – even if it is still in the New Car Warranty period, this warranty by the vehicle manufacturer will not be voided.
Feel Free to Connect with Professional Mechanics
Before it's too late, you should visit Exalt'd Automotive for the best quality inspection and assistance. Call 03 9872 4459 to speak to the service experts, or you can submit an online enquiry for extensive consultation.