Maintaining Records and Offering Mercedes Logbook Services
If you own a Mercedes and need help to maintain its overall condition, you came at the right place by the way. At Exalt'd Automotive, we provide both electronic Mercedes Logbook Services as well as paper logbook services. We've been serving our best to the Mercedes owners for a long period of time and that's what separates us from other car service providers. Our expert mechanics never step back when it comes to provide excellent servicing and repairs. Our Mercedes Electronic Logbook services and maintenance are not costly as other service stations.
We maintain a digital record of all services carried out from out premises so that we can check the last work from the entries.  We understand that reputed car brands need skilled mechanics and technicians to get checked and improved their condition. We've fully equipped workshop and qualified mechanics for faster and effective service of engine, suspension, brakes and other important parts. Our experts put their full efforts to keep your vehicle roadworthy.
Listen to Your Engine, Meet our Experts for Mercedes Engine Reconditioning
We aim to keep your engines in excellent working condition so that you never experience an emergency down situation. At Exalt'd Automotive, we understand the engine internal situation that by passing the time and run, various components lose their fitting and control. When you come to us especially for Mercedes Engine reconditioning, our well-qualified technicians never let you get disappointed at any cost and deliver you up-to-the-mark performance. When your beloved Mercedes start blowing smoke and lacking power, our experts know the technical issues behind, be it metals break down or worn piston bearings, they can get you Mercedes engine rebuild if feel necessary.
When you visit our premises you meet experts who have been servicing various models of Mercedes for a long time and never getting complaints from customers. You'll be surprised seeing the range of tools at our work station that our experts use while working on complicated engines. You can bring your Mercedes to us if it is giving your symptoms like hard starting, tight running, engine heating, black smoke, or others. They are enough qualified to prepare the engine just like came from the showroom.
We Live up to the Expectations in Mercedes Transmission Repair Services
You need Mercedes Transmission repair whenever you notice transmission problem symptoms in your car. You should stay aware that be it an automatic or manual car, lubricants can lose their control over time. Since we have a team of experienced automotive engineers at Exalt'd Automotive, you no need to worry about friction, grinding of gears, eventually breakdown of clutch system and other related components. We offer Mercedes DCT transmission repair to make it running smoothly and reliably for years to come. We suggest Mercedes owners to prevent from damages by driving us for regular checkups at every 60,000 kms or earlier.
When our mechanics find that your vehicle is not given adequate care and driving precautions, and now car need advanced servicing, they suggest rebuilding the transmission and 7G tronic repair in most worst cases. It doesn't matter you bring us an old model or new vehicle; our masters can get you one step ahead services.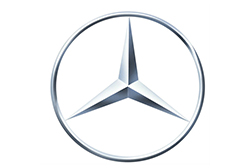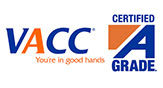 Completing a service to the manufacturer's specifications not only retains your vehicle's resale value, but it also keeps your vehicle's statutory new car warranty in check – meaning you are still covered should anything happen in the time you still have new car warranty.
Exalt'd Automotive is a VACC Accredited workshop, meaning that regardless of the vehicle's age – even if it is still in the New Car Warranty period, this warranty by the vehicle manufacturer will not be voided.
Speak to our expert mechanics without wasting time
If you're looking to enhance the regular condition of your lovely Mercedes then you can meet experts at Exalt'd Automotive premises. You can call us at 03 9872 4459 for online booking or for service queries.