One-Step-Ahead Suzuki Log Book Services at Best Prices
When motor owners are aware that routine maintenance is compulsory for standby performance, they seek Suzuki Electronic Log Book services. Exalt'd Automotive has been keeping records of various motors for years and would never fail to deliver digital or paper logbook services for a new car. We don't pretend to be the finest in the automotive service sector; instead, it is the evaluations and trust of our clients that establish us as the top premium car care company.
That's why we're members of VACC, IAME, AAAA, Car Mechanica, Euro Mechanica, and VicRoads, among many others. We provide thorough inspections, quality servicing, and repairs with the purpose of delivering a comprehensively revitalised vehicle with no residual issues. We are strongly confident in our work; therefore we provide a 12-month and 20,000-kilometer guarantee when the car is serviced. We provide a wide range of services, including air conditioning, steering and wheels, wiring and batteries, suspensions, and more.
Suzuki Transmission Repair to Improve Fitness & Performance
Exalt'd Automotive provides ZF Transmission repair services for nearly all Suzuki machines in addition to keeping log books. The transmission system's lifetime functioning may be guaranteed by the manufacturer, but the automobile owner is accountable for the performance of the parts after prolonged usage. As the lubricant loses its characteristics, it lacks its hold on many of the transmission system's operating elements. As a result, you may experience issues like friction while starting, trouble shifting gears, a sloppy clutch, and so on while driving.
As the most experienced automotive technicians in the area, we can help with Suzuki dual clutch transmission problems. We can quickly check and repair the complete system, whether the shaft is worn, the pump has broken, or the turbine has failed. We want you to avoid difficulties that will cost you a good amount of money. As a result, we recommend that our clients get their vehicles inspected as soon as possible. The garage where our professionals do reconditioning work will wow you because it is completely equipped with advanced instruments.
When consumers come to us for Suzuki DCT transmission repair, we advise them to have the gearbox system repaired every 60,000 kilometres (depending on the condition) to avoid wear and damage. Whether you have an automatic, semi-automatic, DCT, or continuously dynamic transmission system, we never take a step back. If the engine is not working as it should, you should contact one of our service technicians since there might be a mechanical problem we can assist with. While driving, conscious people should immediately address this as the car begins to tell itself through strange noises and other symptoms. You should come to our facility if you are absolutely sure about having Suzuki transmission rebuilt service following a thorough inspection. You do not need to be concerned if you do not have enough time to visit us. We can pick up the malfunctioned car from your location and return it to you when it has been repaired at no additional cost.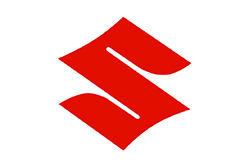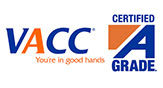 Completing a service to the manufacturer's specifications not only retains your vehicle's resale value, but it also keeps your vehicle's statutory new car warranty in check – meaning you are still covered should anything happen in the time you still have new car warranty.
Exalt'd Automotive is a VACC Accredited workshop, meaning that regardless of the vehicle's age – even if it is still in the New Car Warranty period, this warranty by the vehicle manufacturer will not be voided.
Feel Free to Contact Our Team of Skilled Motor Servicemen
At Exalt'd Automotive, our skilled technicians are ready to assist you by repairing your car's technical issues and providing you with a like-new vehicle as soon as possible. To talk with an expert, call 03 9872 4459 or submit an online inquiry.