VW Logbook Services from Extremely Qualified Mechanics
At Exalt'd Automotive, we've been offering VW electronic logbook services for many years. We've a long history of providing such assistance to many VW car-owners. This is not just about the brand; we care for luxury brands. The manufacturers have given their best to design and develop; here we're giving somewhere similar in care to their beautiful innovations. Be it a hatchback, sedan, camper, or any other type of VW, you can ask our logbook experts for the most affordable paper or paperless record handling services.
We've got the most modern workshop in the region to inspect and improve your VW vehicle. That's the reason we are given membership by some reputable organisations such as VACC, IAME, AAAA, Car Mechanica, and so on. We offer a 12 month and 20,000 km guarantee when you get your car serviced from our garage. We offer electronic logbook services for both general car service and other parts repair.
Hire VW Engine Reconditioning and Rebuild Services
If the engine of your VW is performing poorly or is nearly dead, you can bring your VW to our workshop. Since we love to diagnose the condition of engines, we also believe in reviving them. When our technically skilled mechanics start checking your car at our well-equipped work station, there are strong chances of VW engine rebuild and will get the same power again. We don't believe in pending our jobs; instead we strive to deliver faster and more effective results within the earmarked time frame. We will put our full efforts into making your VW vehicle roadworthy once again. If you find yourself blowing more smoke, lack of smoothness and acceleration, hard clutch, losing braking, tight running and similar symptoms, we suggest you bring your vehicle to our address.
If you're unable, we also offer free pick-up and drop-off services on one call. We've got a team of car engine experts who can handle the most complicated engineered systems regardless of car models. Once you hand us over your malfunctioned vehicles, we'll first let you know the required maintenance and then deliver a perfectly rebuilt and deeply cleaned like-new car. You'll be proud of your choice when you see the consequences or improvements.
Exceptionally Reliable VW Transmission Repair Services
There can be no better choice than Exalt'd Automotive when it comes to VW DSG automatic transmission repair. Since we have vast experience in the field, we never disappoint our clients in transmission repair jobs. Whether the vehicle is automatic or manual, our GTI DSG transmission repair services can help you achieve improved performance. The transmission is the important part of any vehicle that defines the power and functionality of the main engine. Apart from automatic and manual, there are several other transmissions that exist in the modern automobile industry, such as semi-automatic, dual clutch, and continuously variable.
We typically suggest all car-owners get consistent check-ups at every 60,000 km to prevent unwanted wear and damage. Whenever you experience friction, gear grinding, and sudden breakout of the clutch system, instead of ignoring it, you should consult with our talented members of the team of peerless mechanics. Although manufacturers of automatic cars claim lifetime lubricant, you shouldn't trust their T&C based claims and meet our qualified engineers.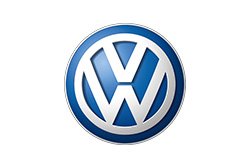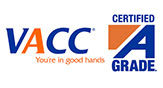 Completing a service to the manufacturer's specifications not only retains your vehicle's resale value, but it also keeps your vehicle's statutory new car warranty in check – meaning you are still covered should anything happen in the time you still have new car warranty.
Exalt'd Automotive is a VACC Accredited workshop, meaning that regardless of the vehicle's age – even if it is still in the New Car Warranty period, this warranty by the vehicle manufacturer will not be voided.
Meet with Meticulous Mechanics Now
It is better to get the issue removed before it becomes huge. Dial 03 9872 4459 to reach Exalt'd Automotive and consult your concern on call. You can also send us your query by raising an online enquiry. You'll get a certain answer within the shortest time possible.