Australia's Best Rated Mazda Log book services
Undoubtedly, you don't want an additional burden in your professional life, so you prefer skip thinking of having service of your Mazda vehicle. As a result, we keep records and send notifications to automobile owners who have registered with us. We handle records concerning maintaining engines and other key parts at Exalt'd Automotive. You may choose between our Mazda Electronic Log Book services and paper log book services, depending on your preferences and needs. We deliver excellent quality work that too in the promised time period; you can get feedback from our clients about it.
The professionals at our workshop recommend a proactive approach to automobile owners so that they can avoid unnecessary damage and costly repairs. Car owners who have their vehicles serviced at our location always receive a sparkling and clean vehicle at no additional cost. We never hesitate to provide a 12-month, 20,000-kilometer guarantee just because we are confident in our work. Furthermore, we also provide repair and maintenance services for all critical components of Mazda motors, including steering, wheels, air conditioning, electrical, batteries, suspensions, and more.
Mazda transmission repair Experts are Waiting to Serve You
Many automobile owners come to us for ZF Transmission repair for their Mazda cars, and they always returned satisfied. The transmission, which has a lifespan of around 100,000 miles, is made up of the gearbox, clutch, prop shaft, final drive shafts, and other elements. With good care and maintenance, the user may extend the lifespan by at least three times. Our experts recommend changing the fluid after thirty thousand miles (for automatic) to maintain the vehicle's performance.
If you notice indications of a transmission problem while driving, such as the clutch disengaging, gears jamming, or strange collision or friction noises, you should bring your car to our workshop. Our workshop is equipped with modern tools that allow us to quickly diagnose and repair Mazda dual clutch transmission problems. With their advanced equipment and mechanical skills, our skilled engineers can renew components such as pumps, turbines, planetary gears, shafts, and so on. No matter what Mazda model you have, we're well-prepared to thoroughly inspect and correct all faults.
We're integral parts of VACC, IAME, AAAA, CarMechanica, EuroMechanica, and VicRoads since we produce incredible results. Our skilled experts are well aware of the most common and significant transmission faults. Whether they are linked to the gearbox or clutch system, our team of experts can restore the vehicle to working state as rapidly as possible. When an automobile is driven for prolonged period without being appropriately maintained, the amount of lubrication in the pistons and gearbox depletes, and the car's grip gradually starts to deteriorate. The components begin to lose their fit and control, and the car's fitness begins to worsen. When you realise that you need a Mazda DCT transmission repair, you should come to us without looking further.
Our trained experts can handle any type of dual clutch issue and can even restore components if they still have the potential to work. We can fix any transmission system with our knowledge and expertise and can provide a boosted and functioning system by restoring the lost fitness, whether you have an automatic, semi-automatic, constantly shifting, or completely manual car. As a result, if you need a Mazda transmission rebuild, you don't have to be concerned. Exalt'd Automotive provides not only excellent service, but also advice on how to maintain your car's health. We can also assist you with obtaining a roadworthy certificate in order to sell your old vehicle. We're able to issue a relevant certificate because we're a certified and registered car-care company.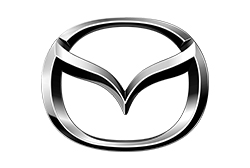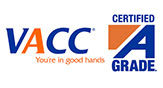 Completing a service to the manufacturer's specifications not only retains your vehicle's resale value, but it also keeps your vehicle's statutory new car warranty in check – meaning you are still covered should anything happen in the time you still have new car warranty.
Exalt'd Automotive is a VACC Accredited workshop, meaning that regardless of the vehicle's age – even if it is still in the New Car Warranty period, this warranty by the vehicle manufacturer will not be voided.
Avail our On-time Car Reconditioning Services Now!
Those who are unable to drive their automobiles to us can take advantage of our free pickup and drop-off service. You should use of our services to restore an old or worn-out luxury automobile. Call us at 03 9872 4459 or send us an email.