Visit Us for Excellent Bentley Log Book Services
If you're looking for a leading provider of Bentley Electronic Log Book services, you don't need to look anywhere else except at Exalt'd Automotive. Our record-keeping services are popular among hundreds of car-owners, and they are enjoying their driving without thinking about car service and maintenance. Once they have received our logbook facility, we take care of their car service and warranty and alert them when the time comes. You can choose from a digital or paper log book as we have both in our niche.
Our aim behind the services is to keep you informed about preventive maintenance. We have deep faith in the excellence and knowledge of our workforce, so we provide a huge guarantee for 12 months and 20,000 km for service vehicles. When you choose our garage, your vehicle is serviced in a modern, well-equipped workshop. Due to our reliable services, we're proud members of VACC, IAME, AAAA, Car Mechanica, Euro Mechanica, and VicRoads.
For Trusted Bentley Transmission Repair, Consult Our Experts
The transmission system is the most important part of any automatic or other technology-based car. We never back down when clients ask us for ZF Transmission repair and try to assist them with complete attention. Our team always suggests getting the vehicle checked at a fixed time interval to know the condition of the machines installed inside. Even though car manufacturers say that car-owners don't need to care for the transmission system for at least 10 years. According to the experts at Exalt'd Automotive, one should not ignore inbuilt machinery as with time and regular use, its performance falls. We recommend getting the transmission system checked every 30,000 km to stay safe from internal damage and expensive repairs.
The meritorious workmen at our garage can sort the Bentley dual clutch transmission problems out with ease, thanks to their skills and experience. You should listen to their advice and act accordingly if you don't want to face unnecessary problems and uncertain technical faults in your Bentley. The lubricant that manufacturers use while giving shape to the internal systems starts losing its merits and support from other adjoined parts. This can have a huge impact on the performance of your vehicle, which can turn into an expensive repair in the long run. We're not reserving ourselves to some selected models, because we believe in exploring our skills and taking new challenges every day.
You can come to us when it comes to consulting about Bentley DCT transmission repair. At Exalt'd Automotive, the experienced car experts can regain the original condition by providing previous fitting and control over transmission system parts such as pumps, turbines, planetary gears, etc. We provide Bentley transmission rebuild services for all gearbox types, including automatic, continuously variable, semi-automatic, and dual clutch transmissions.
The professionals at our facility are qualified to determine the condition of your Bentley's gearbox. According to their significant knowledge, the engine and gearbox are equally responsible for the power and functioning of the whole system. If you experience any weird sensations while driving, such as the clutch disengaging or gears becoming jammed, you should immediately visit our specialists.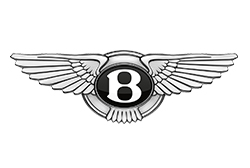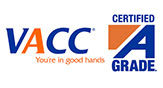 Completing a service to the manufacturer's specifications not only retains your vehicle's resale value, but also keeps your vehicle's statutory new car warranty in check – meaning you are still covered should anything happen in the time you still have a new car warranty.
Exalt'd Automotive is a VACC Accredited workshop, meaning that regardless of the vehicle's age – even if it is still in the New Car Warranty period, this warranty by the vehicle manufacturer will not be voided.
Learn More About The Bentley Transmission System and Log Book Services
You need not wander from place to place since our skilled engineers are prepared to handle difficult obstacles. Bring your Bentley to Exalt'd Automotive, or contact us at 03 9872 4459 to take advantage of our free pick-up and delivery service.